Hi
I am an engineer and I have been called out to a proprty for no hot water from the off peak immersion and the pump constantly running on a Pulsacoil A-Class. I found some burnt cables going into the contactor housing. I have found the contactor on the gledhill spare parts website but I cant seem to find the housing or any information on whether the housing comes with the contactor. Also can you shed some light on why this has happened and if the new contactor housing will rectify the pump issue? I have added some photos for your information.
Thanks in advance,
Chris Lodge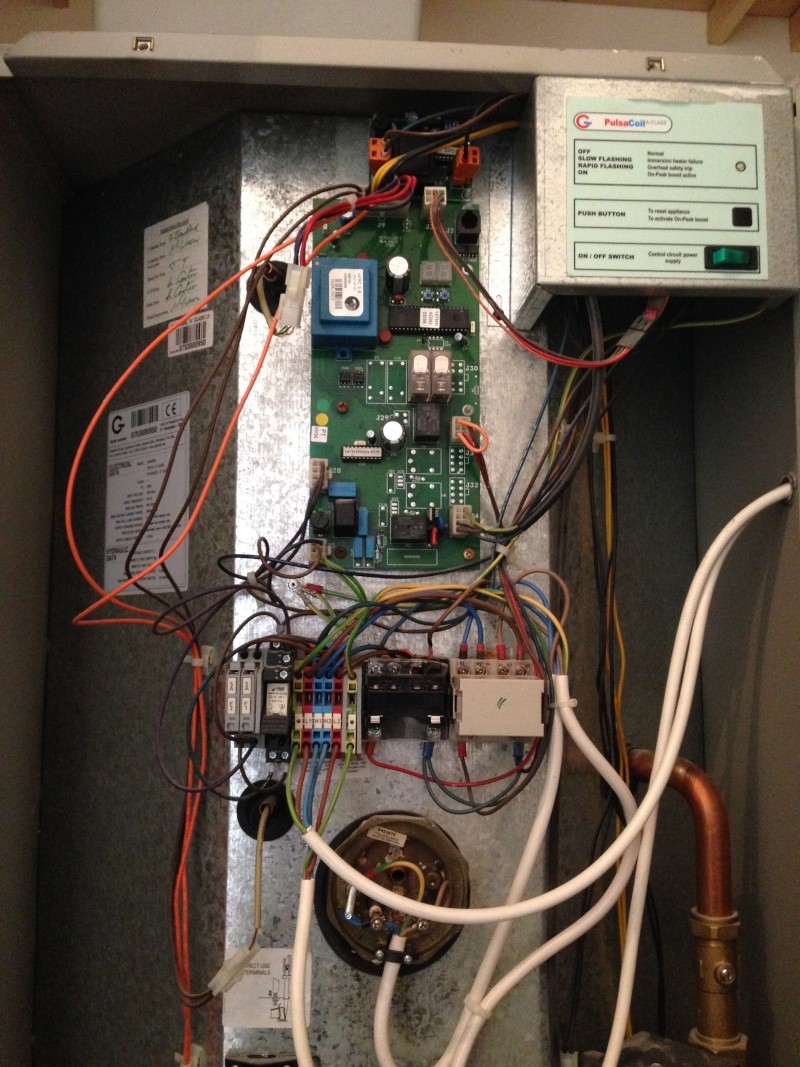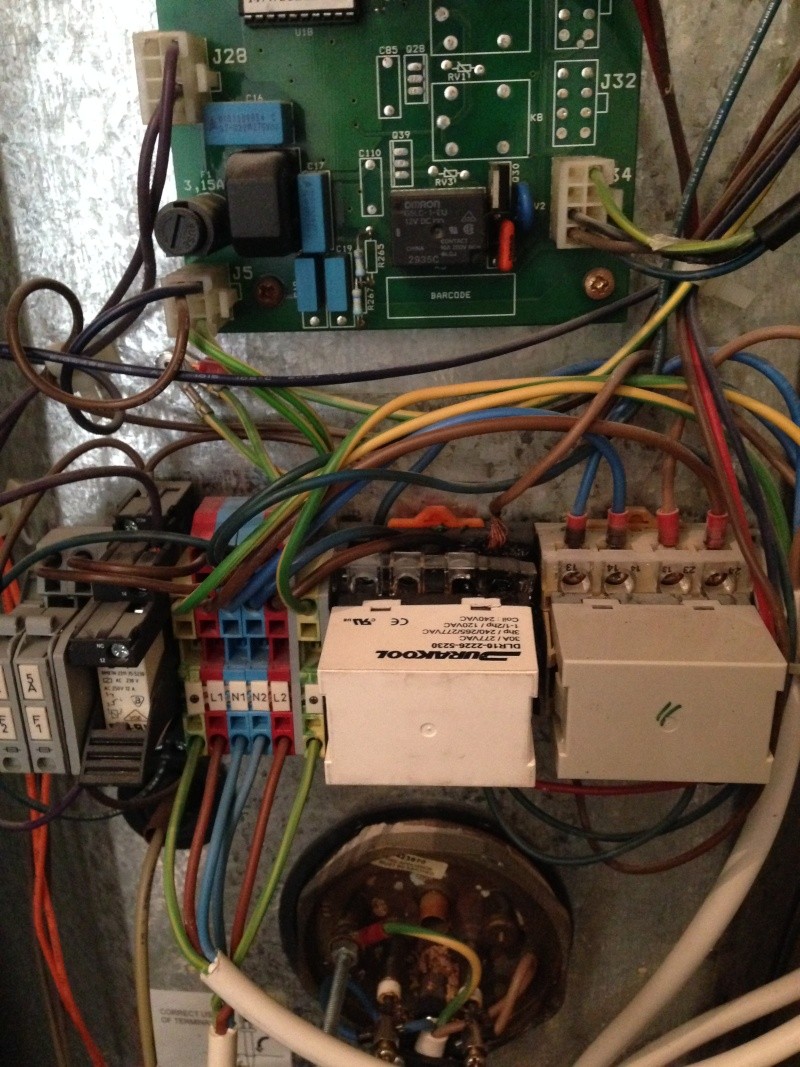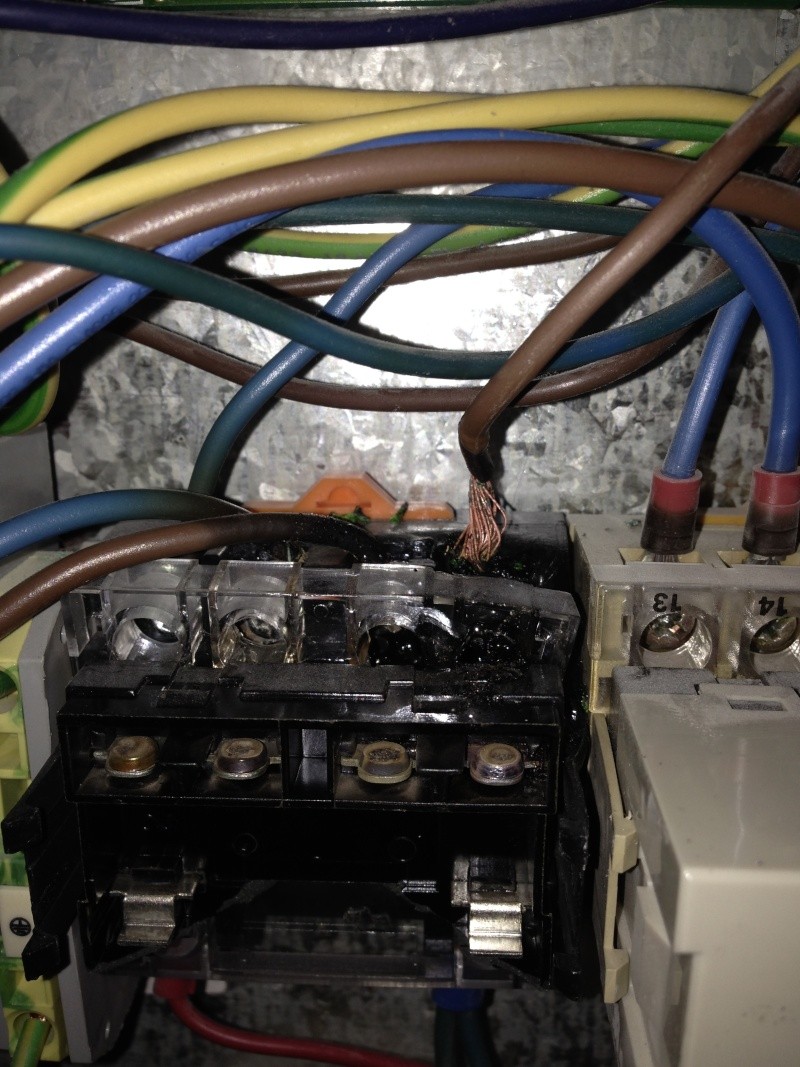 Last edited by ChrisLodge on Wed Oct 15, 2014 11:11 am; edited 4 times in total (Reason for editing : insert photos)

ChrisLodge




Posts

: 2


Join date

: 2014-10-15



Hi Chris, the contactor and contactor base are readily available from RS components, the contactor was about £13 and the base was around the same. Looks like you have a similar problem to me...

All the best,

Rob.

Robbie b




Posts

: 3


Join date

: 2014-10-14



Pump is running, probely looking for heat.
ACB could be damaged.
Don't put those relays back.
Put in the MIP 098 Relay mod kit in.
It comes with written instructions and pictures.
Not easy. But take your time and you will do it.
The heaters are looking a bit suspect to.
Can you read the ACB?
If so any fault codes?
Might be worth changing the top sensor too.
Mike
Well done posting the pictures it helps no end.
And helps others too!
Mike
Hi mike

Thanks for your quick response.
I'm sorry I haven't done much repair work on these models, so is there a display somewhere on the unit with a fault code? I know, the heaters do look a bit limescaley, I will suggest changing them too. Any reason why you suggest changing the top sensor?

Cheers
Chris

ChrisLodge




Posts

: 2


Join date

: 2014-10-15



Have you the book?
Go through the fault codes on the main ACB
The unit may have overheated. Hence the top sensor.
Mike
---
Permissions in this forum:
You
cannot
reply to topics in this forum