Hi,
Our 11-year-old Pulsacoil A Class works fine except for having to top the cistern with 3-5 litres of water every week. There are no obvious external signs of leaking so we took the front panel off (as advised in some of the other forum posts) and saw a few things that might be a concern:
* the top heater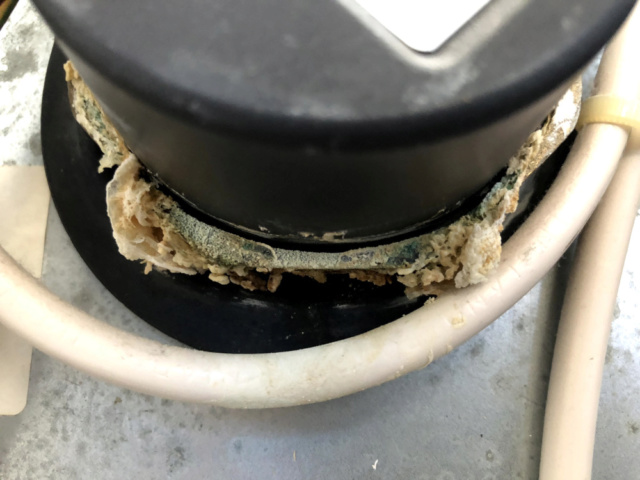 * pipe at the bottom of the cylinder
* left hand side of the cylinder by a cable tie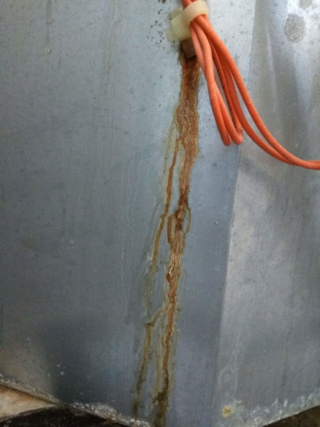 Is it possible to tell from the photos whether we could get it repaired or ought to get it replaced?
Any advice appreciated,
Dan.

dan_in_london




Posts

: 2


Join date

: 2018-09-29



Hi Dan, we have a P A-class and the leak stemmed from the upper heating element, which seems to be the case from your photo too, judging by the scale around the black plastic cover.

If you're okay with switching off, you can remove the nut and take off the black plastic cover to see if this is the case too.  The drip may not be apparent as we were topping up once a week until it became obvious. I would also shine a torch on the floor below the boiler as you may notice it is quite damp.

Hope this helps. Can't advise what best to do next as not an engineer but hope wil help you to do some self diagnosis for now. We ended up using a plastic sheet to direct the water away as a temporary measure.

flickster




Posts

: 2


Join date

: 2011-12-10



Hi Dan

Your Pulsacoil has an internal leak that renders the unit terminal I'm afraid.
The water stain at the orange wires confirms that the inernal cylinder is leaking into the foam insulation and finding its way out through any opening in the casing (also visible around the bottom pipe).
There is no other option for you but to replace the unit.ll
Thanks very much for both the responses. That's really helpful. Good to know it's not just us who experienced that kind of slow leak and also good to know what to do next.

I already have a recommendation from a neighbour who had theirs replaced recently, so I'll go and see about getting it replaced.

Thanks,
Dan.

dan_in_london




Posts

: 2


Join date

: 2018-09-29



---
Permissions in this forum:
You
cannot
reply to topics in this forum